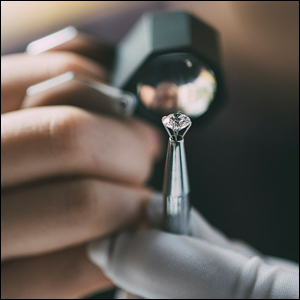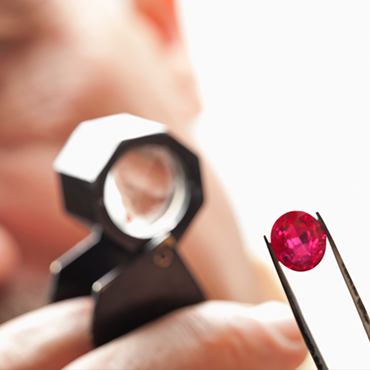 At M. Pope & Co. we are committed to protecting your valuables by providing fair, accurate and detailed appraisals on your jewelry items. Every piece of jewelry valued over $1000 that is purchased from M. Pope & Co. comes with a complimentary insurance appraisal. We also appraise jewelry not purchased from M. Pope & Co. Our services range from simple insurance appraisals to complex estate (probate) and settlement appraisals. Please
call us
or
email us
for more information and to set up an appraisal appointment. 
Appraising your jewelry can be a useful, and most often necessary, part of life. Appraisals are always required for distribution of estates amongst heirs, dissolutions of 
marriage, sales and post-loss assessments. We strongly recommend scheduling the pieces on your homeowner's insurance or with Jewelers Mutual Insurance and updating the appraisals every 5 years to keep pace with current market values.
WHAT'S INCLUDED WITH A JEWELRY APPRAISAL?
Your Appraisal Includes: Detailed descriptions of your pieces, photographs, diagrams and diamond plots that give you a full understanding of what you own. Most importantly, it will protect you fully in the event of a loss.
We adhere to the standards put forth by the American Gem Society, American Society of Appraisers and the National Association of Jewelry Appraisers.
WHAT KIND OF APPRAISAL DO I NEED?
Insurance Replacement Value Appraisals 
This is the most common type of appraisal which will be required to insure your jewelry.  The value will be determined and will be based on the current retail cost to replace the article at the time of appraisal.
* Call us at 508-304-8833 to make an intake appointment and we take care of the rest.
* Typically, we charge $100 for up to 3 pieces. More complex pieces can be more.
* For 5 years, updates on previously purchased jewelry from M. Pope are free and must be seen in person.
* An electronic and hard copy appraisal will be mailed to you when the document it's complete.
Estate Jewelry / Fair Market Value Appraisals
This kind of appraisal will be useful for items that are being distributed to individuals as a part of an estate or if you are simply looking to resell or dispose of the pieces.
If you're in need of sorting out jewelry from an estate, We can help you.  Not sure what you want to keep or sell? This is where we can help. We will help you sort your pieces by simply identifying them and give you our best suggestions for moving forward.We can save you some money by providing an initial opinion on what is worth appraising. We'll sort your items with you and let you know what is worth appraising and what isn't. Once we've identified items that are worth being appraised normal appraisal fees will apply.
Values provided for any type of appraisal are not an offer to purchase your jewelry.
Questions – give us a call 508-304-8833
Financing, Insurance & Layaway

Extended Holiday Hours
*Starting December 7, 2021
Monday: 10AM-6PM
Tuesday: 10AM – 6PM
Wednesday: 10AM – 7PM
Thursday: 10AM – 7PM
Friday: 10AM – 6PM
Saturday: 10AM – 4PM
Sunday: 12PM-3:30PM