At M. Pope & Co., we offer jewelry financing, jewelry insurance, and layaway plans through our trusted partners to help finance, secure, and protect all jewelry items.
Financing
Jewelry is an investment in the people you love. Our goal is to help you purchase the piece you desire by offering financing through our partners at Fidelity Bank & Synchrony Financial. Fidelity Bank is locally owned and operated and will be there for you every step of the way. Meanwhile, Synchrony Financial is a worldwide leader in financing for luxury goods that offers exceptional interest free rates and benefits. Call us for more information.
CLICK HERE TO APPLY →
Layaway
That special event is down the road, but you've already found the perfect gift to celebrate? Take advantage of our layaway plan to bring the two together. An initial deposit will secure your selected item until you are ready to make someone's day truly momentous.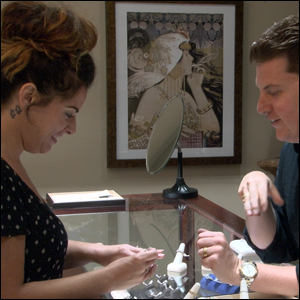 Jewelers Mutual Insurance
Jewelers Mutual is the only insurer in the U.S. and Canada* specializing exclusively in jewelry insurance. As the nation's leading jewelry insurance company, they have been insuring jewelry, and jewelry businesses for 100 years. In addition, Jewelers Mutual's Perfect Circle Jewelry Insurance coverage protects nearly 300,000 individuals' personal jewelry items. More importantly, they cover types of losses where other carriers can fall short.