Guide to Engagement Rings
Everything you need to know to find the perfect ring.
So many options but where to start? Here's a few pointers to help you begin.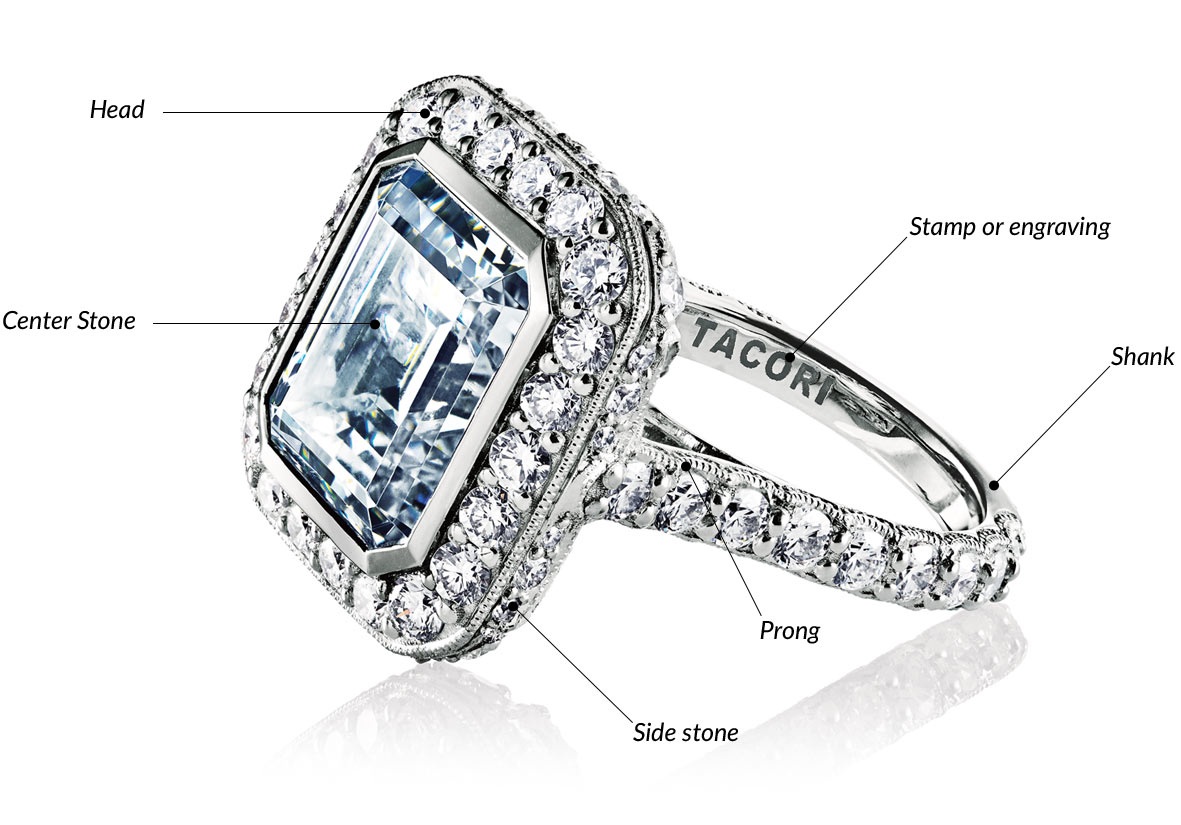 The setting is comprised of the band itself, plus the side and accent stones. It can be also called the mounting or semi-mount.
There are thousands of styles but most fall within these categories. The shank can set the stage for the kind of ring we choose whether it be traditional, modern or a combination of both.
Remember, you can also choose a metal for your band. If she likes a gold diamond engagement ring, 24K is standard. If she likes silver: your options are platinum (most expensive), palladium (similar to platinum but less expensive), and white gold (gold plated with rhodium), which is affordable but may wear off over time).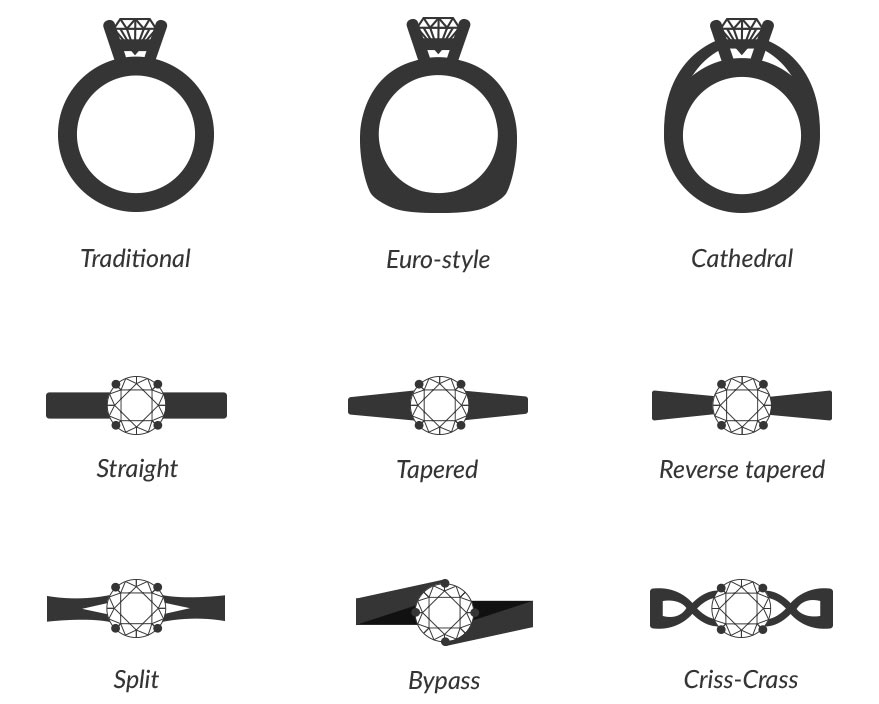 The head is what holds the center stone of your diamond engagement ring in place. Again, there are many styles as seen below. Depending on the recipient of the ring and how active or rough they are with their hand may help you in considering which style head. Some heads such as a bezel are far more secure than a traditional prong head.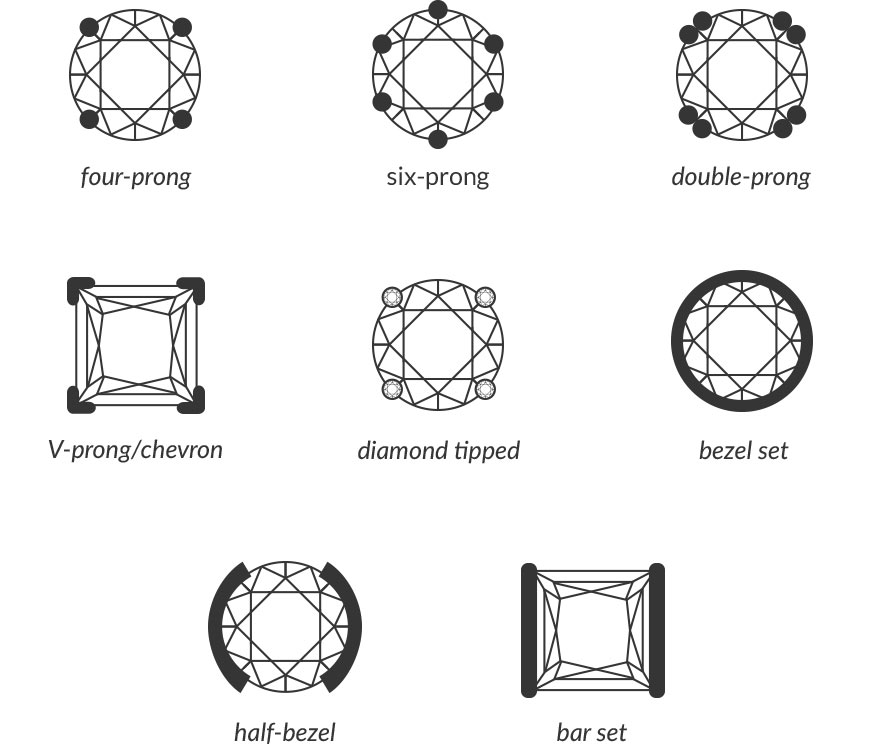 If you choose a traditional solitaire which technically refers to a one stone ring, you will not have side stones. To add side stones will enhance the overall look of the ring adding sparkle to more of the piece. The type of stone setting for the side stones are traditionally as follows.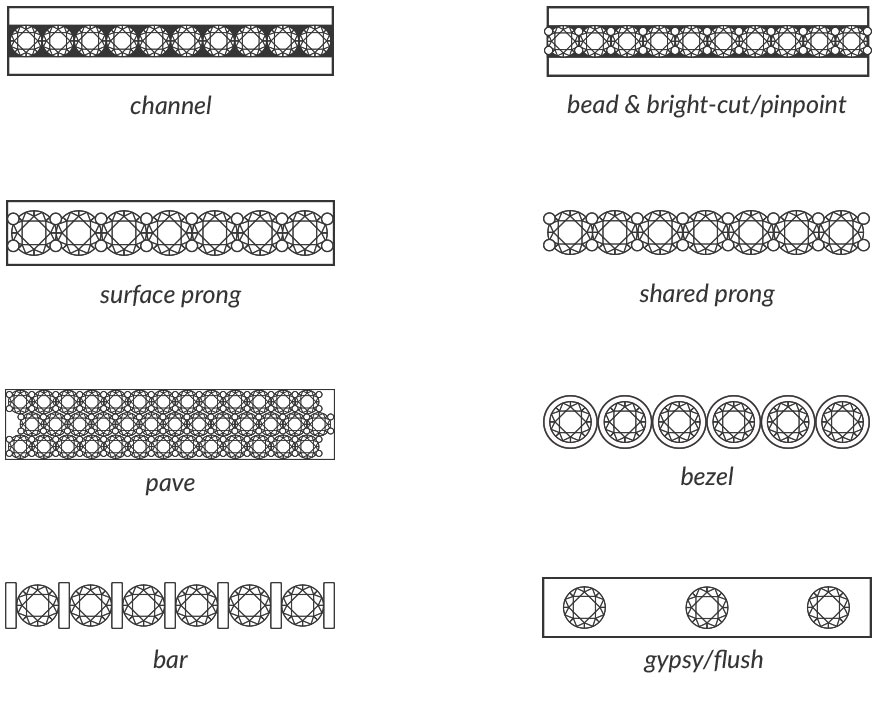 Many rings are traditionally high polished on the surface of the metal. To give a ring a little extra detailing, the hand finishes below are a very nice option. Many of these will give the ring a vintage or antique look.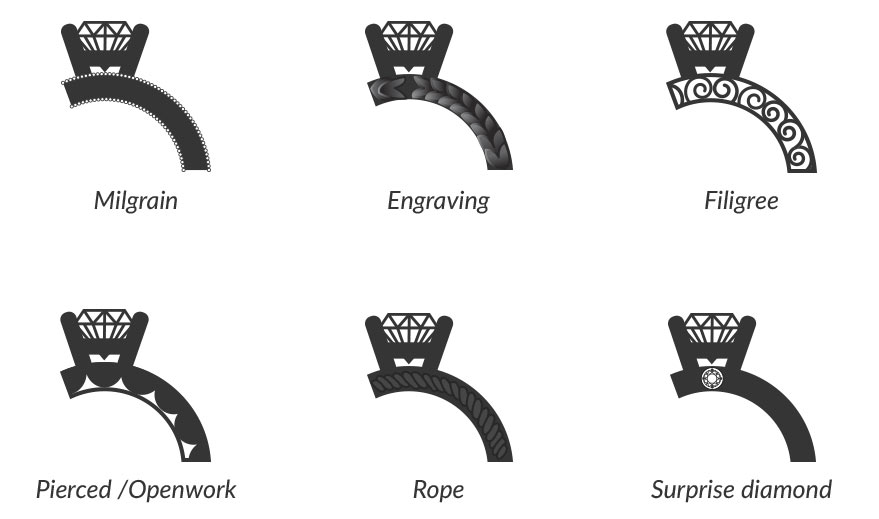 The appearance and cost of your diamond is mainly determined by the four C's of Diamond Grading; Cut, Clarity, Color and Carat. Check Out Our Diamond Buying Guide.